Ceramic Button/Tile Making
£10.00
New Date 26th June 10am-12pm

Ceramic Button/Tile Making Create a number of unique ceramic buttons or tiles to your own design with Margaret from Clay and Wood Works
A fantastic opportunity to create a number of unique ceramic buttons or tiles to your own design, which you can use on your own special projects (an item of clothing, a cushion, splashback, tabletop etc)
On the day you'll learn the techniques for making ceramic buttons/tile from scratch, this includes clay preparation, cutting, texture and colour. Glazing and kiln firing will be done after the workshop by Margaret. Your dozen best pieces will be available for collection from Fabrication in Leeds.
No previous experience is necessary.
The workshop is run by Margaret Glackin who is an experienced ceramic designer-maker.
All the equipment and materials will be provided
What's Included:
Clay
• Coloured slip
• All tools related to the process
• Process notes
• Sample ideas and colour chart
Students need to bring:
• An overall/apron
• Optional – special pastry/cookie cutters to make button shapes (some will be available)
• Optional – special cloth remnants with raised shape (eg lace) or embossed stamps
• Ideas of button shapes/designs or a project you have in mind e.g coat, cushion, bag
This workshop is part of our Feeling Fab @ Fab  Project
Positive links between making and mental well being are becoming increasingly clear. To reflect this Fabrication Leeds have been awarded lottery funding to deliver a series of free creative workshops to individuals living in Leeds. A big thank you to Awards For All for their support
A £10 deposit is required to book onto this class, which will be refunded on attendance. This is so we can make sure we aren't overbooked and have sufficient space and materials
This workshop now takes place at our Fabrication Workspace due to current situation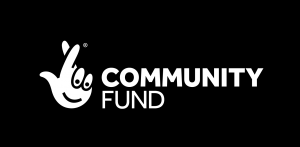 Out of stock